Electrical Services
Control Panel Design & Build
Electrical Design
We use EPLAN Pro Panel to design and manufacture distributed control systems for our industrial automation machines.
Having built equipment for a variety of industry sectors, our designers are familiar with the applicable regulatory requirements for each project we undertake.
Our control systems are designed to a high specification to meet our customer's exact requirements.
For safety-critical applications, our safety engineers trained to TÜV SÜD Functional Safety Professional level provide assurance that our systems will perform on demand when required.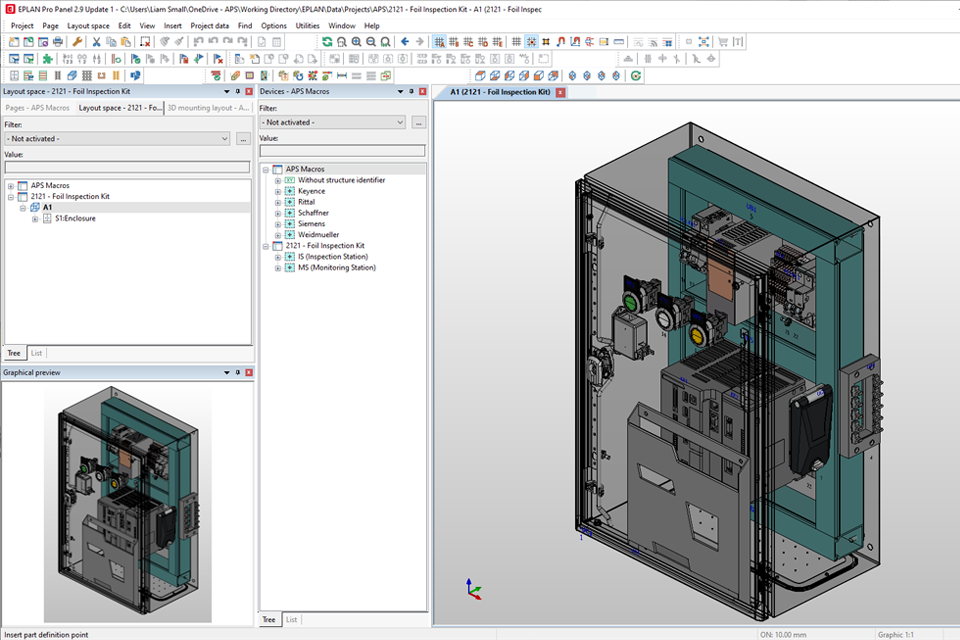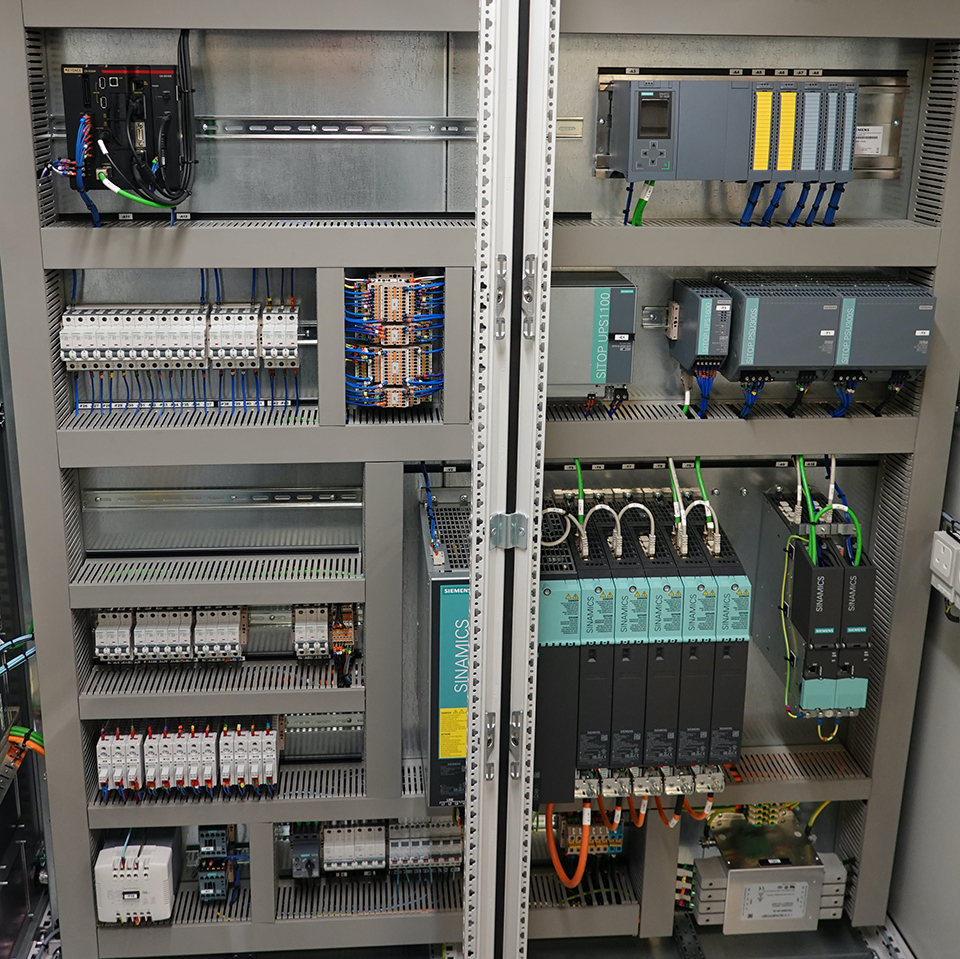 Panel Building
We recently invested heavily in software, tools, and training to allow us to become a single source solution for high-quality industrial control panels.
Each panel we design is built using the latest good engineering practices and quality components, then commissioned and validated to ensure its correct functioning.
For panels built to a customer design, each panel is rigorously scrutinised prior to undergoing our internal quality acceptance testing. During testing, all connections are verified (colour, dimension, marking), every PLC I/O is checked, and testing required to EN 60204-1:2018 is carried out, including:
Verification of the protective bonding circuit
Insulation resistance and voltage tests
Leakage current and residual voltage tests
For larger scale projects, we can even offer full-suite in situ EMC testing on our equipment.